I tried the Gmail settings and they didn't work. The log says "Please log in via your web browser and then try again." What do I do?
Go to the Settings in your Gmail account and click on Accounts and Import –> Other Google Account settings.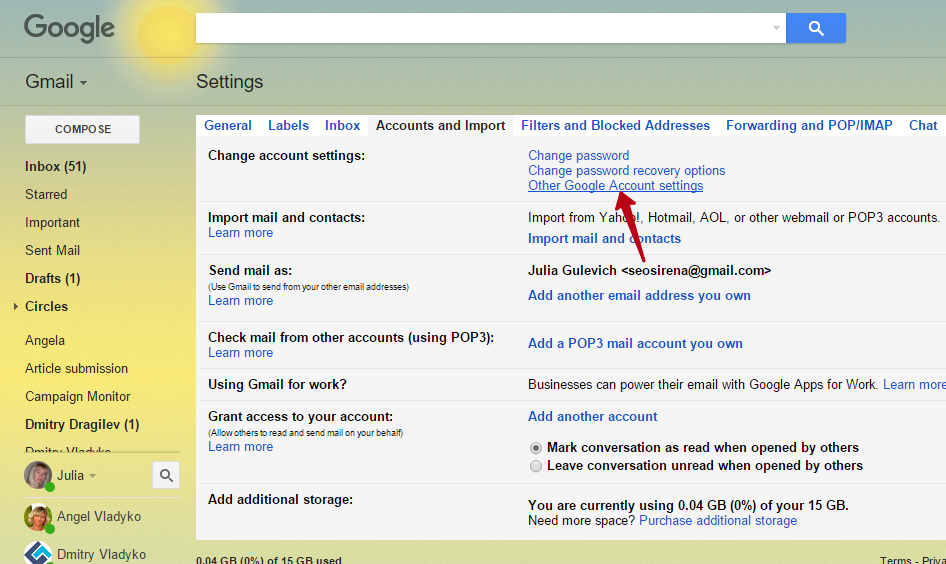 Go to "Sign-in & Security" and make sure that the 2-step verification is Off.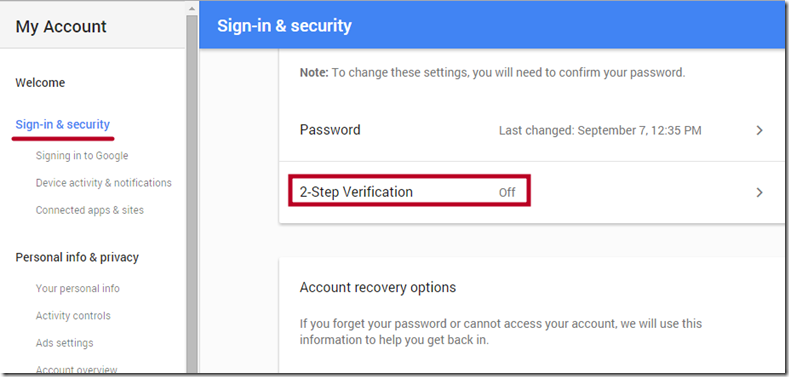 Then scroll the page down and set the option "Allow less secure apps" to On.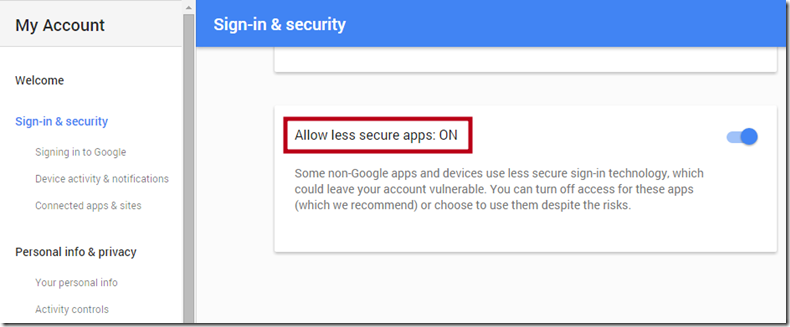 After that, test your account settings again.
If you want to use the G Suite SMTP:
Go to the Admin console dashboard, then go to Apps -> G Suite -> Gmail -> Advanced settings.
Set up the "SMTP relay service" settings as the below screenshot demonstrates.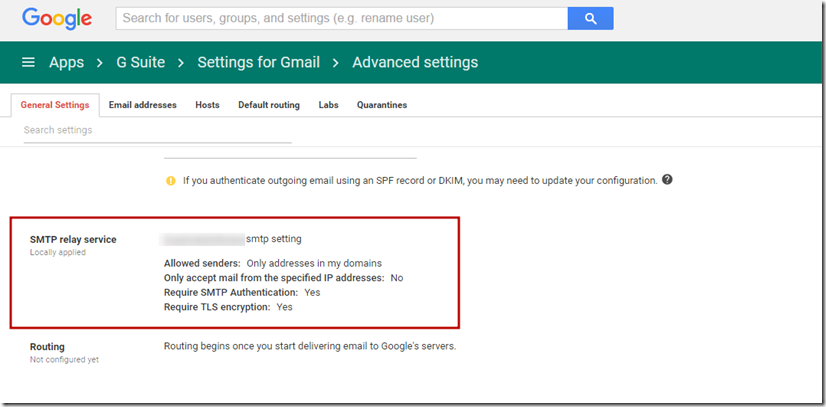 You can read more about the G Suite SMTP settings configuration here
Click "Save".
In your email account in G-Lock EasyMail7, use the following G Suite SMTP settings:
SMTP Server: smtp-relay.gmail.com

Port: 587 with START TLS

Login: your full G Suite email address

Password: password for your G Suite email account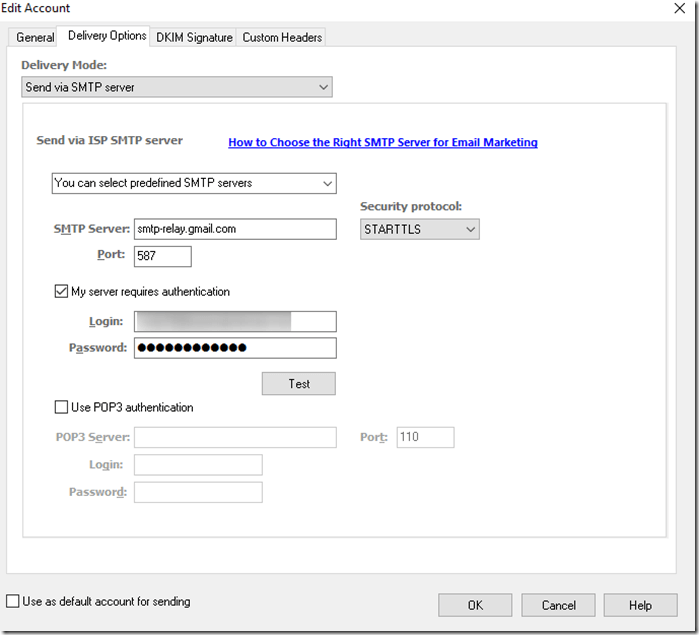 ---
Interested? Learn more about our EasyMail7 in-house bulk email system.