I installed the x86 ODBC connector, added a new ODBC entry which tests OK but Advanced Email Verifier gives the error "Test connection failed because of an error in initializing provider. Catastrophic Failure". What do I do now?
Make sure that you left the "Enter the initial catalog to use" field on the Data Link Property screen empty.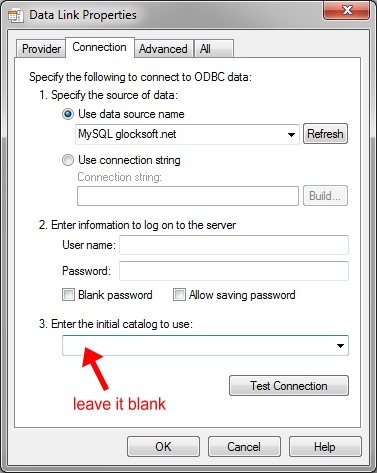 ---
Interested? Learn more about our Advanced Email Verifier.